Versatile and vestibility
It's not only about air filtration. Our mask has been designed to be worn in the way you prefer and not to slide during the ride. Helmet and sunglasses friendly.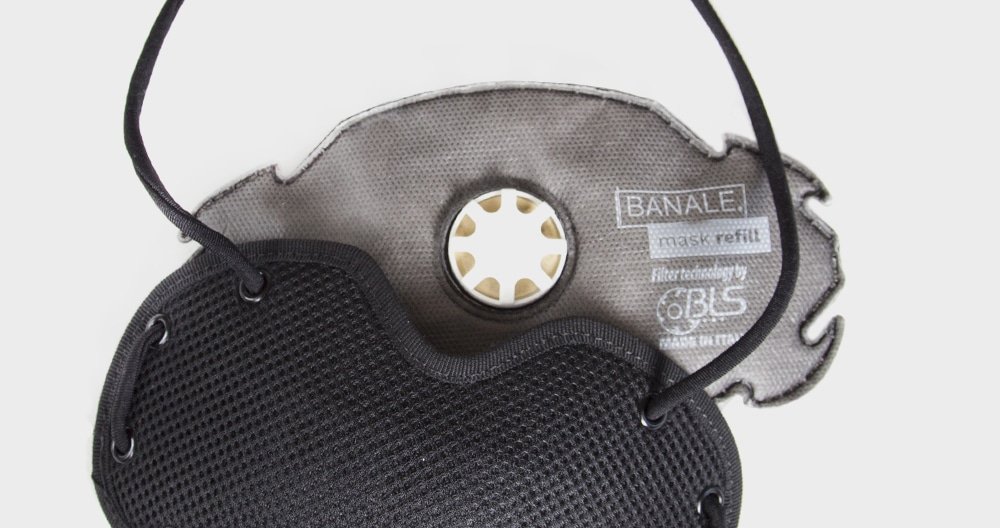 Total Protection
---
The external washable cover entraps the big dusts like pollen while the built-in filter blocks the small particles like PM 2.5 and PM 10.
Long lasting filter
---
Originally made for professional purpose this 4 layers filter has been adapted to Mask. We suggest to change it every 2 months due to hygienic reasons.
** AVOID DISPOSABLE IF YOU CAN **
Like plastic bottles, even masks represent today a serious ecological problem. Almost 5 billions of disposable mask get used and wasted every year only in China. The Mask can last years if properly maintained: beside changing the filter we suggest to wash regularly even the external cover.
SIZE
One size fits all
10,5cm x 17cm x 7 cm (A x L x P)
Weight: 45gr
MATERIALS
Felt and polyester shell; polypropylene filter and activated carbon.
MAINTANANCE
Change the internal filter at least every 2 months of daily use. We also suggest to wash regularly the external cover.
BANALE Mask is not a PPE.