The ultimate 3 in 1 travel pillow
Take a piece of home with you
Face the world with instant comfort at your side. Try the Omni Pillow, with a washable cover and external pockets.
Light Travel
---
The Omni Pillow is compact and convenient. You can ball it up to the size of a mango, and clip it to bags, backpacks and suitcases.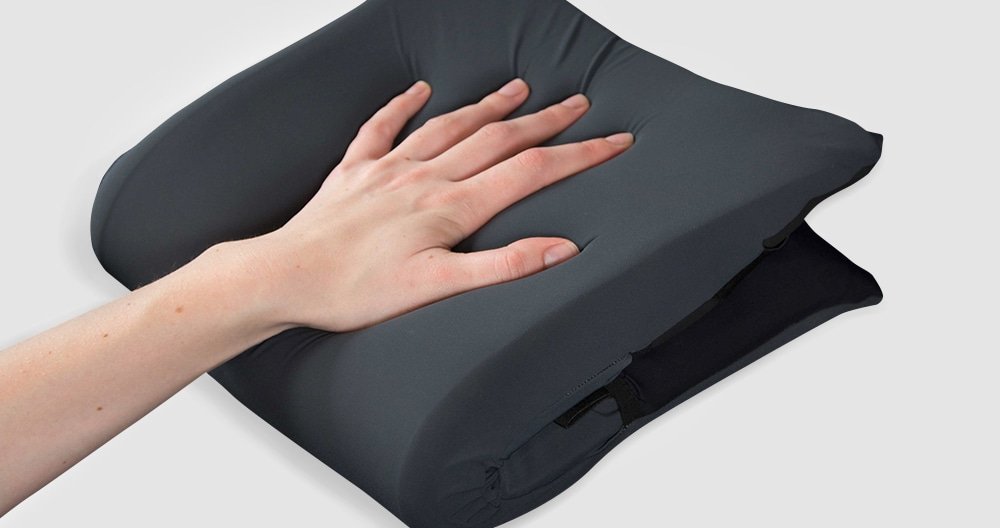 Incredible Memory Foam
---
A travel buddy you can count on. Our pillow's supreme softness shapes around your head and neck.
Easy Washable
---
Just strip the Lycra cover away and throw it in the wash. Your pillow stays clean, ready for your next adventure.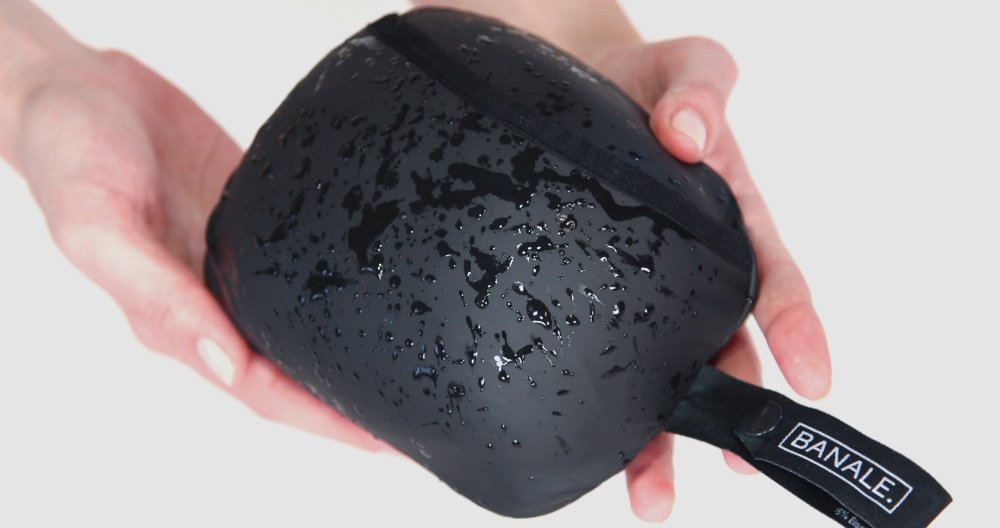 Dust Resistant & Waterproof
---
Expecting rain? Headed to the pool? You can rely on the Omni Pillow's outer shell, which also resists dust buildup.
I love my Omni Pillow!
Feb, 2019
Perfect for helping me sleep on flights in the neck pillow shape. Brilliant as a pillow under my towel on my sun lounger in topper form. Right now I'm recovering from ankle surgery and I'm using the topper to rest my recovering ankle on, on top of my pillows, because it's so soft and supportive. Thanks Banale!
Perfect travel pillow
March, 2019
I bought this pillow on kickstarter. I needed a neck pillow that I can use during my frequent travels. After owning four travel pillows previously and not being able to find the one that suits me, I was a bit hesitant if it is going to be any good. The risk indeed payed off, this is indeed the best one yet. Ever since my wife used it on our honeymoon, she sleeps on it every day. Since their kickstarter campaign is over, I am writing this review just before I order my second omni pillow.
The best travel pillow I've ever had
April, 2019
I travel monthly and this is the first travel pillow that I've found comfortable. It is very portable and can easily fit in your purse once rolled into a ball. Plus, I love how the pillow transforms into various shapes. Sometimes when I get to my destination and I don't love the pillow on the bed I'll pad it with the Banale pillow and problem solved! It is three pillows in one amazing little ball!
Innovative Padding
We've put a lot of thought into our memory foam design. That's why the Omni Pillow can't be beaten for softness and quality – two things that keep your travel spirits high.
Hypoallergenic
CFC/HCFC-free
OEKO-TEX Standard Class 1-certified
Compression-set tested to UNI 6351/2 and ISO 1856 standards
Durability tested to UNI 6356 standards
Variable pressure foaming technology

Light. Versatile. Compact.
Weighing in at just 350 grams, you'll barely remember you're carrying our pillow... until you unroll it.
Dimensions
Neck Pillow: 24 x 24 x 14 cm (9½, 9½, 5½")
Double Cushion: 26 x 14 x 8 cm (10¾, 11¾, 3¾")
Bed Pillow: 52 x 28 x 4 cm (21¾,11¾, 1¾")
A Removable & Washable Lining
The durable Lycra surface weighs 115 g/sqm and is machine washable at 40 degrees. It has pilling resistance too to ISO 12945-2 standards.