The most portable, compact yoga mat built for those on-the-go
Take it out and wrap it up whenever you like. Our Yoga Mat can be carried by hand, slung over a shoulder, hung to a bicycle or packed neatly into your suitcase.
Detachable
---
Simply remove the outer wrapping before you start your practice. It keeps the mat in mint condition.
Amazing Grip
---
Natural rubber and an anti-slip finish means the mat sticks to almost any surface.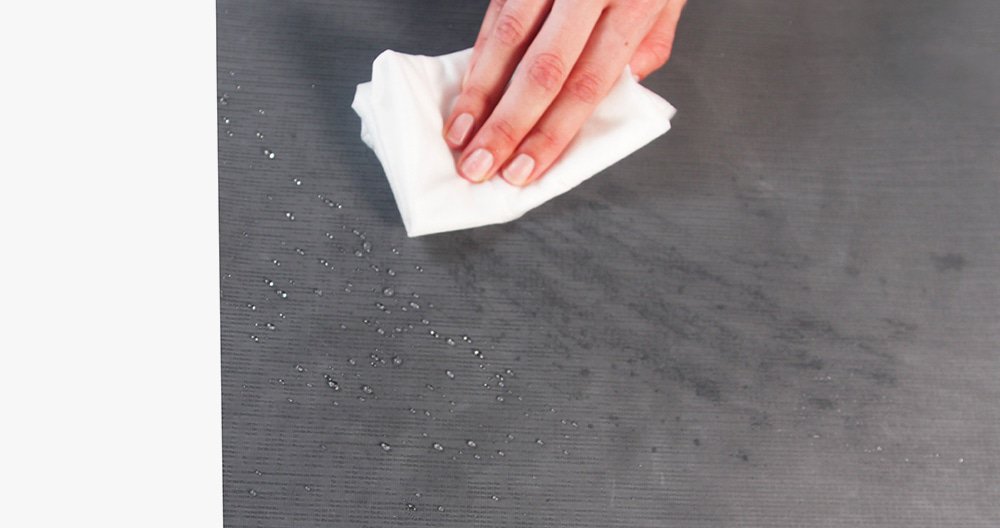 Easy to clean
---
Wipe with a dry cloth – that's all you need to keep your mat in prime condition.
Travel-Friendly
---
Clip the Yoga Mat's shoulder band to your suitcase handle. There – you're ready to go!
---
GOOD MAINTENANCE, EXTENDED LIFETIME
Banale's Yoga Mat takes you from beginner to pro at your own speed. Keep it clean, too, and it'll be by your side for many years.
MATERIALS
Natural rubber
Pvc-free
Latex-free
DIMENSIONS
Weight: 1300 grams
Dimensions
Weight: 1300 grams
Rolled up: 11x33 cm (4" x 13")
When flat: 61x182 cm (24" x 72")
Thickness: 2 mm
EASY TO CLEAN
Thanks to our premium fabric, the Banale Yoga Mat is water-resistant.