Pocketable waterproof one piece
Waterproof zipper and coated collar, elastic at the ends, belt with a military buckle, back reflective band, front side pocket, and low crotch for greater comfort while riding. Rainsuit is really bucket-proof!
Find out more
Water and windproof
Rainsuit is designed to protect you from unexpected storms, offering a barrier against wind and rain.
Ultra foldable
Thanks to the super thin fabric, you can fold Rainsuit up into the compact travel pouch and take it with you everywhere – just hook it onto your bike or motorcycle seat.
Extra resistant
Rainsuit is made of one of the strongest fabrics on the market – it's super soft to the touch with a matte finish, but also extra resistant and lightweight. The fabric is coated on the inside to prevent wrinkling even when stored in the pouch, so it will always hold its shape.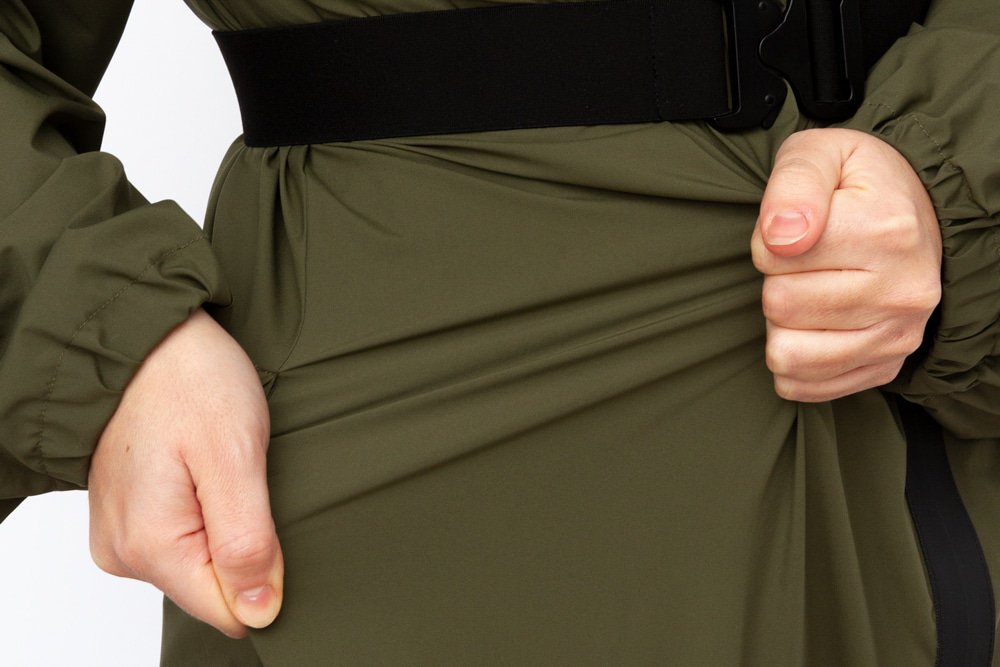 Zip
Rainsuit is trimmed with an 80 cm zipper down the front and two 50 cm side zippers by the ankles, to make it comfortable and easy to put on.
External Pocket
The external front pocket is perfect for holding small items while traveling, such as keys or your smartphone.
Banale Design
Comfort maker

Made in Italy
Original design for comfort and protection

Reusable - Avoid Disposables