24h Hot – 12h Cold
Thanks to the stainless-steel vacuum system, Bottle can keep your beverages hot for up to 24 hours and cold for up to 12 hours, without creating condensation or heat dispersion.
Find out more
Finish details
The brushed matte finish gives Bottle a velvety touch and improves grip, even when wet.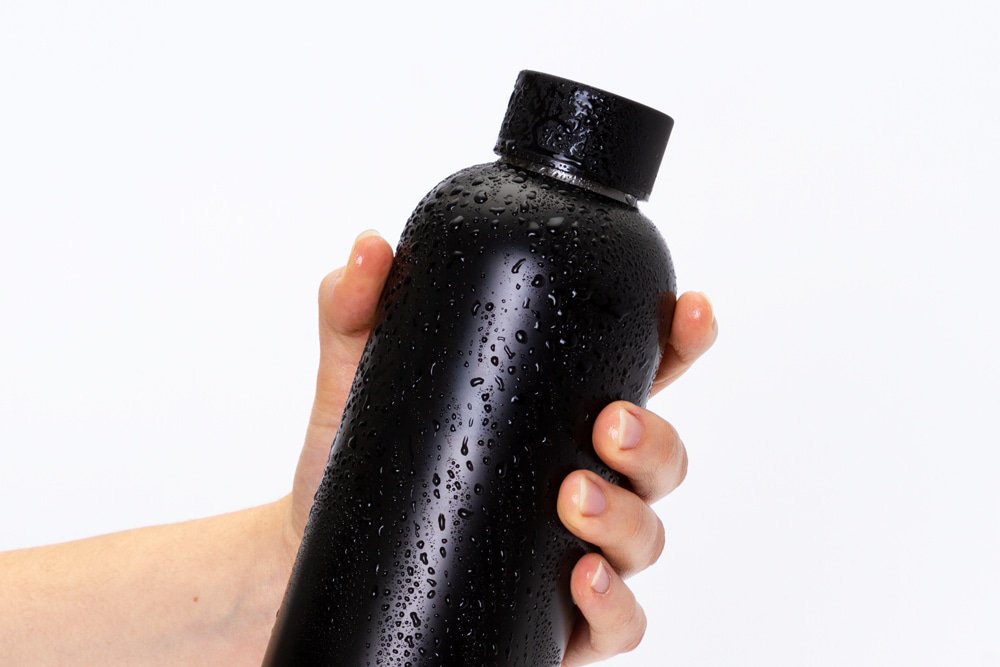 Silicone Seal
Thanks to the silicone seal, Bottle is not susceptible to condensation and keeps your beverages at the perfect temperature.
Banale Design
Comfort maker

Made in Italy
Original design for comfort and protection

Reusable - Avoid Disposables