Innovative filtering technology
Made with 4 different layers of filtration, each offers specific filtering capacities, making it ideal for those who need enhanced long-lasting protection.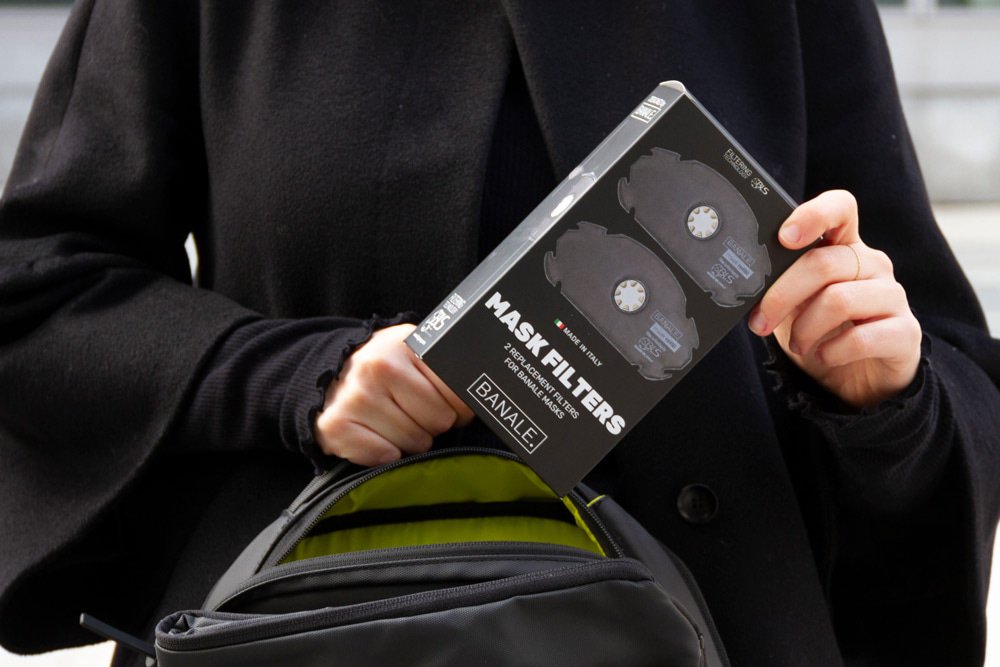 How to replace the filter
Our filters guarantee long-lasting use, and once exhausted, changing the filter is quick and easy. With a few simple steps, your mask will be ready for new use.
Find out more
Multi-layer filtration
Composed of layers which each provide a different degree of filtration, along with a valve to make the breathing experience more comfortable. The valve filters outgoing air; the first layer filters PM10 and the layer two filters PM2.5; outer layer provides added protection with a valve.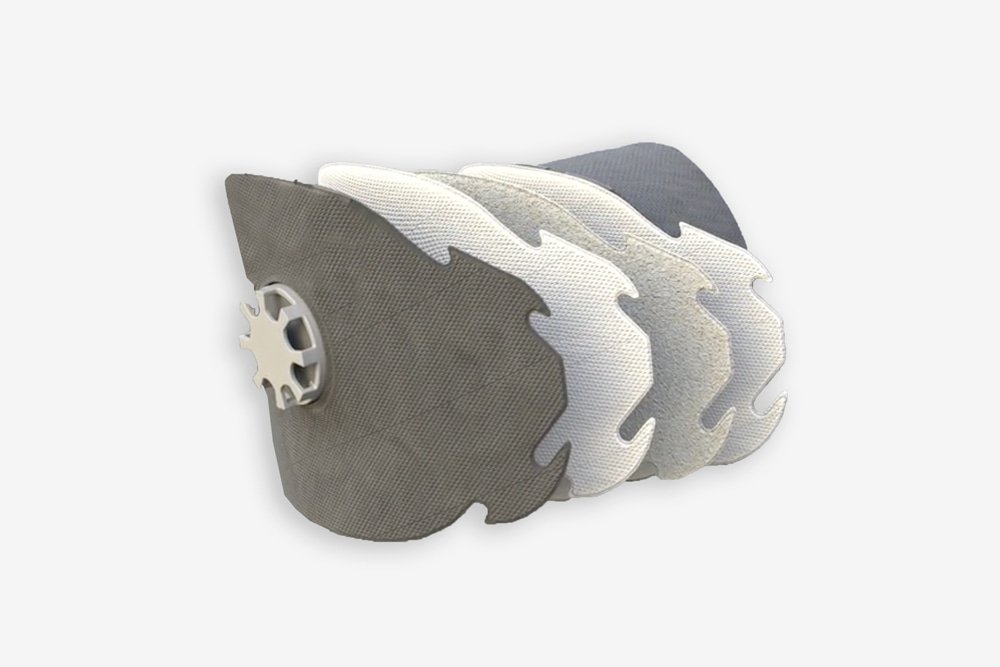 Change the filter regularly
For optimal guaranteed protection, we recommend changing your filter approximately once every 6-8 weeks.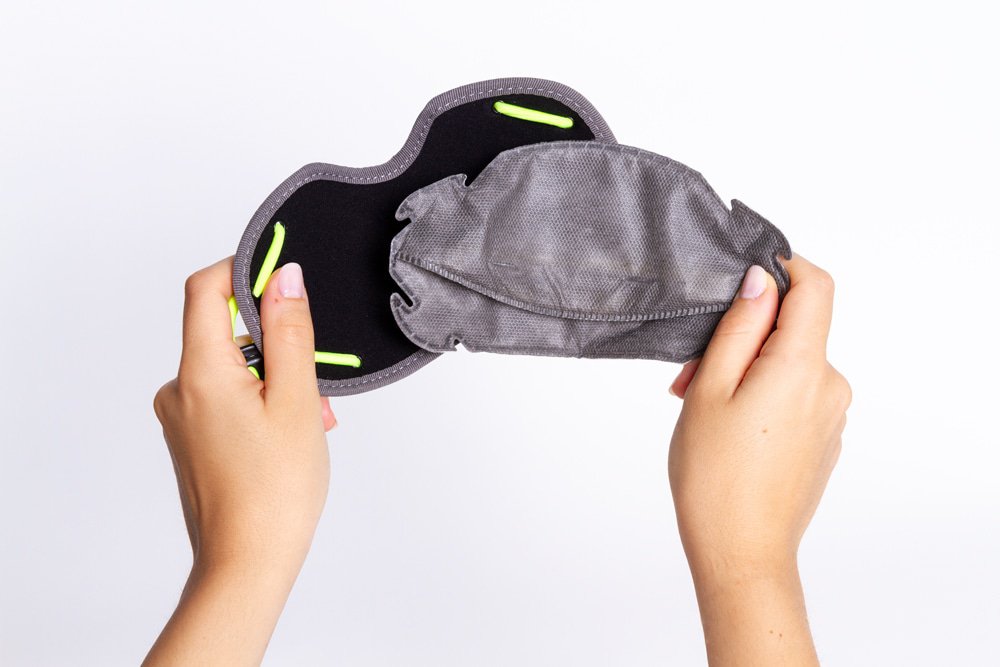 Go powered
For boosted protection, you can choose the filter in its enhanced version, with anti-fog design for a comfortable fit for those who use glasses, a soft memory foam pad on the internal valve, and reflective stickers applicable on the nose pad for safe driving.
Banale Design
Comfort maker

Made in Italy
Original design for comfort and protection

Reusable - Avoid Disposables