The backpack that will become your second home
A multi-purpose carry-all for shopping, going to the gym or taking on a weekend getaway.

Backpack, Tote bag, and extra volumes
Backpack PRO is designed to transform as needed and features expandable volumes. Easily switch from slim to cargo mode by loosening the front pocket straps and tucking the extra volume inside. The integrated Gym Bag fits perfectly into cargo mode and can be attached to the expandable pocket for easier transport. In addition, the detachable front pocket can become a useful Tote bag for shopping.
Find out more
From Slim to Cargo Mode
Thanks to the expandable design of the front pocket (wrapping front pocket), Backpack PRO can switch from slim to cargo mode and carry extra volumes.
3 spaces in 1
Backpack PRO is not just a simple backpack. It comes with a foldable Gym Bag and built-in tote bag.
Designed to protect your laptop
Backpack PRO comes with a padded pocket that can hold devices measuring up to 17 inches
Secret Pocket
We've inserted a hidden pocket into the back of Backpack PRO for your valuables.
Side handles
Backpack PRO has two reinforced side handles which allow you to carry it like a handbag.
Suitcase friendly
You can hook Backpack PRO onto your cabin suitcase when traveling, thanks to the specially designed pocket in back.
Side pockets
Backpack PRO has two external side pockets, designed to hold your bottle or keep your umbrella within easy reach.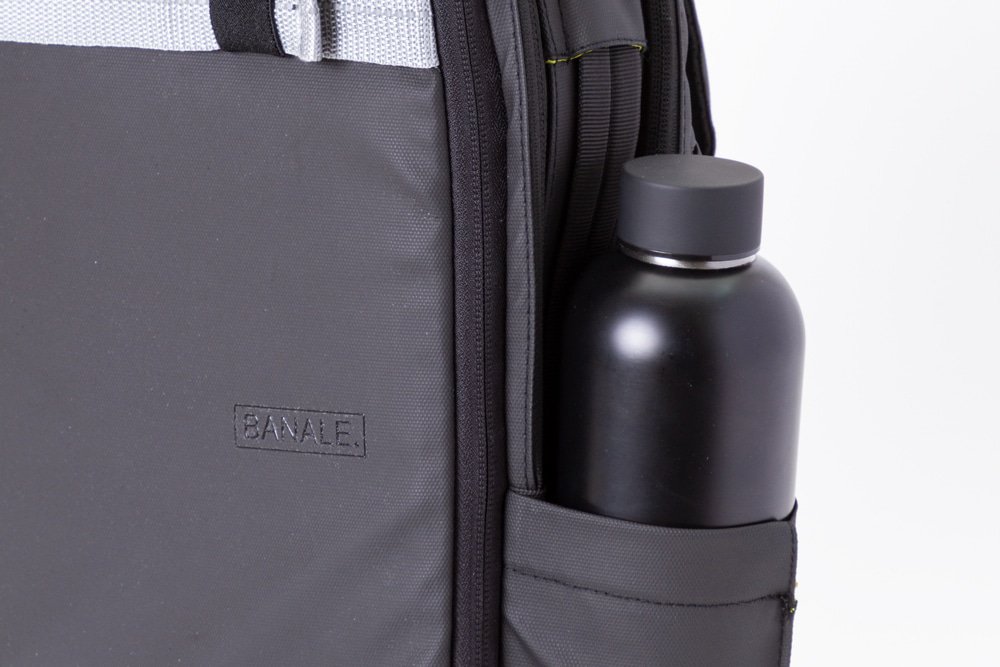 Adjustable chest clip
Backpack PRO features an adjustable clip across the chest which allows you to lessen the load on your shoulders for greater comfort while traveling.
Support Pocket
When carrying oversized loads, unstrap the support pocket and hook it to Backpack Pro prior to fastening the wrap around pocket. This will ensure that your items are supported from below.
Banale Design
Comfort maker

Made in Italy
Original design for comfort and protection

Reusable - Avoid Disposables